VTT Technical Research Centre of Finland Ltd is a Finnish, fully state-owned limited liability company. The company's ownership steering is the responsibility of the Ministry of Economic Affairs and Employment. VTT is one of Europe's leading research institutions.
The special duty of VTT as an independent and impartial research centre is to promote the wide-ranging utilisation and commercialisation of research and technology in commerce and society. VTT is a non-profit company.
In 2020, the Group's turnover was EUR 149 million, and its operating result was EUR 11.4 million. In 2020, the parent company had a total of 1,410 customers. Its domestic revenue accounted for 56% of its turnover and foreign revenue for 44% (at the group level, 55% and 45%, respectively). At the end of 2020, VTT had 2,129 employees.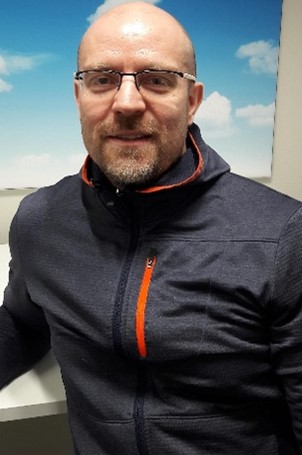 Mr Jani Mikael Pelto is a Project manager for industrial driven R&D at VTT. Currently, projects are related to selecting polymeric materials and the formulation of new technical thermoplastics for various technical applications and new process development, such as for mechanical recycling of polymers. With more than 20 years of experience in polymer processing in melt state and ten years of experience in biomedical polymers applications, he authored (and co-authored) more than 30 peer-reviewed research articles. Do you want to meet him?
Good morning, Jani. Thank you for your time for this interview. Do you think that REVOLUTION is an added value for your professional career?
"Good morning, Andrea. Thank you for the interview. From my point of view, this is an exiting and unique opportunity in my career to work and learn how to collect, process and deliver Inline rheological data from the polymer compounding process at VTT and to see how it can be practically applied in advanced data-driven modelling and process control by other partners, and perhaps later in a working demonstration in a demanding injection moulding application."
And what about the enterprise's main activities?
"Still more concrete collaborations and open interactions between the research parties and the industrial companies would be beneficial."
As a customer, which are the advantages of REVOLUTION? For example, when you buy a car which are the main aspects you select as crucial?
"Personally, I would see as a great victory if car manufacturers would be able to apply more and more post-industrial and even post-consumer technical plastics (for example, PP, ABS, polyamide) waste in car parts.This could only happen if the plastics' technical performance and quality standards with recycled content would climb to the same level as virgin plastics. The data-driven process control approach will hopefully enable this."
"…this is an exiting and unique opportunity in my career to work and learn how to collect, process and deliver Inline rheological data from the polymer compounding process…"

Jani Pelto, VTT