Revolution Use Cases
The REVOLUTION project will present significant innovations within four use cases, which include both effective solutions for reuse and recycling of all materials and components and to get affordable and sustainable weight reductions on those car components. The REVOLUTION project will demonstrate its approaches on four car components.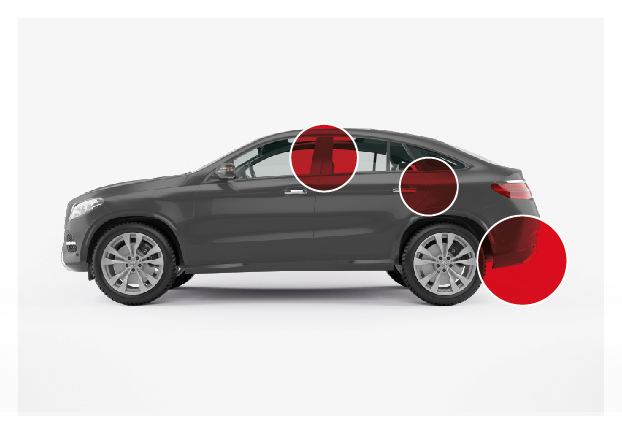 Use Cases

Back Seat Panel
This component is currently made of a formed steel sheet that is welded to a metallic frame. REVOLUTION will build on CRF's previous efforts to convert this component to a SRPO, with a weight saving of ~55%.

Lower Rear Bumper
It is a coloured aesthetical part. Many times, it is difficult to attain the appropriate colour and gloss using post-consumer recycled materials and, at the same time, keep mechanical and physical properties.
B-Pillar Cover
During the REVOLUTION project, the manufacturing of a 2k dual-part will be transformed into a mono-material injection moulded component using post-industrially recycled PMMA.

Crash Box
Nowadays, most crash boxes are commercially produced using steel. The rear crash box demonstrated in REVOLUTION will be a 100% polymer solution.