The "Fraunhofer Institute for Applied Polymer Research", also known as "Fraunhofer IAP", is an institution of the Fraunhofer Society. The society's main focus is the promotion of applied research.
Fraunhofer IAP's research activities lie in materials and technology development. In 2016, the former, Fraunhofer institution named "Polymer Materials and Composites" (Fraunhofer PYCO) was integrated into "Fraunhofer IAP". This resulted in expansion of the research emblem. The research area of "polymer materials and composites" (PYCO) of the Fraunhofer IAP has many years of expertise in material, semi-finished and component development for lightweight applications.
The company works in close collaboration with "BTU Cottbus" (department of "Polymer based lightweight construction") and "TH Wildau" for research in the field of "fibre composite material technologies". Their holistic approach includes new types of material and structure design, construction and associated manufacturing technologies, and the development of sustainable recovery and recycling strategies for end-of-life scenarios.
Abdullah Ejaz Mir is a specialist in the modelling and simulation field. He obtained his Bachelor's in mechanical engineering in 2014 at Air University (Pakistan). In 2020, he specialized in Computational engineering at the Ruhr University of Bochum, and in 2021 started his professional career in Fraunhofer IAP as a Research Associate, after 7 years in the field of research.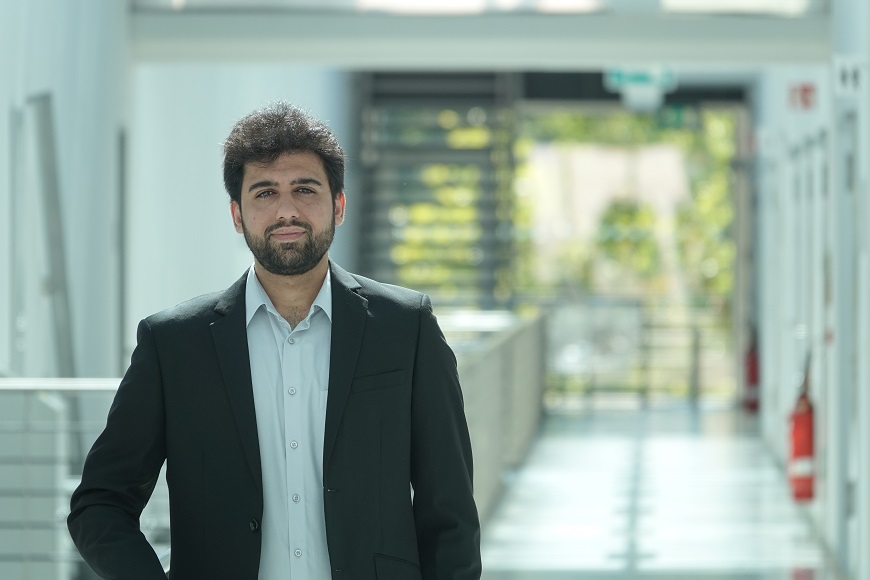 We ask him about the REVOLUTION project and how the project is benefiting him and the company. Do you want to know more about it?
Nice to meet you, Abdullah. Thanks for your time. We want to know the key aspects where the project is enriching your professional career.
"Good afternoon, and thank you, Andrea. REVOLUTION, has provided me an opportunity to enhance my skill set, under the supervision of multiple team members with knowledge and experience, in all the the fields I have been exploring for a while. It has been a fantastic start and a smooth climb up the learning curve, and I give all its credit to my team members.
Besides skill development, this is my first deployment in a global project with partners from different countries. It has been an amazing experience working with them."
And what's about the enterprise? Which is the main benefit from REVOLUTION?
"The modelling department has seen its first-ever deployment in a project of such magnitude, not only in terms of partners but also in terms of the research fields in focus. This is a big step forward for us, as we have learned to cope with tasks of such proportions, alongside working with team members spread out globally."
"…this is my first deployment in a global project of such magnitude, with partners from different countries. It has been an amazing experience working with them."

Abdullah Ejaz Mir