Norner is an independent private plastics institute operating in a global market with international customers. The institute provides polymer R&D services based in Norway, where they operate an advanced technology centre for development and testing. They have industrial competence and experience in developing and testing materials and products in the whole value chain from raw materials to plastics, applications, and end-products in the circular economy. Their clients are represented in markets such as energy, packaging, consumer goods, healthcare, infrastructure, and transportation.
When it comes to materials for automotive applications. Norner has expertise in the development of thermoplastic functional and reinforced composite materials based on particle, biobased fibre and short-glass-fibre reinforced polyolefin compounds and is developing its competence on self-reinforced composites and long-fibre thermoplastics. Norner have key competence on additives and longevity of plastics and has its own recycling centre for upgrading of waste plastics.
Carlos Barreto Soler is a Senior Researcher at Norner, he holds a solid work and academic background supporting his work in plastics. His expertise is in sustainable composites and circular economy. He has gathered his insight and expertise from about 14 years' experience working at Norner and a solid education comprising a PhD in Polymer Chemistry and Applied Nanotechnology (University of Oslo (NO) 2013) and a Masters in Advanced Materials (Chalmers University of Technology (SE) 2008).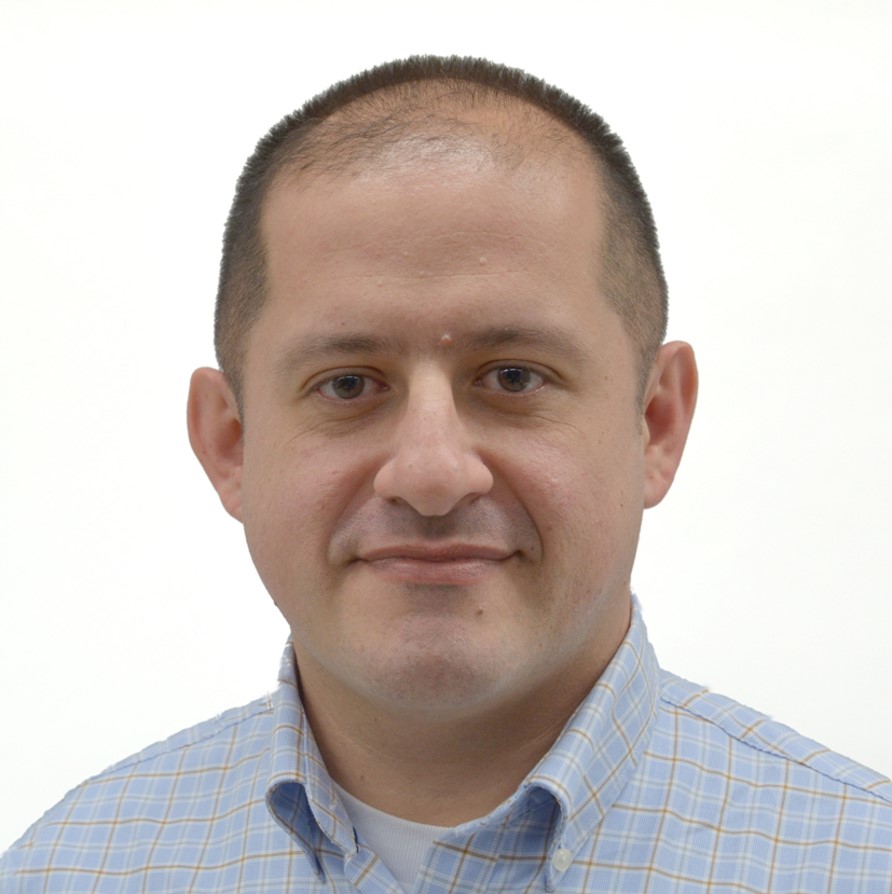 Carlos has been delivering and managing projects on supporting Norwegian and International industry players through B2B and Norwegian and EC funded projects. Carlos contributes to REVOLUTION as leader of WP1, which performs the project's material development activities and contributes with his expertise in developing circular thermoplastic composites and compounds.
Good afternoon, Carlos. Thank you so much for your time to this interview. First, we would like to know which was the central aspect of REVOLUTION that promoted you to participate in the project?
"Good afternoon, Andrea. I am glad to answer your question. From my point of view, the conversion of the world economy towards a sustainable Circular Economy in which materials and products are truly designed to be easily recycled and/or incorporate fractions of recycled materials is a reality. This is a process in which the car industry is clearly moving into. In a highly regulated EU market, the legislation towards improving the sustainability of cars, in the beginning only focusing on lightweight, is developing towards requirements also on the sustainability and circularity of plastics.
Norner has actively participated in the advance of Circular Economy in Europe and has also developed competence on materials for automotive. Considering these premises, we have collected the right competence and we are eager to deliver key contributions to the consortium of REVOLUTION."
Which is the improvement of REVOLUTION across your own activities in Norner?
"REVOLUTION will allow us to strengthen our position as R&D partner within the circular economy and sustainability towards the application of plastics in transportation. REVOLUTION is giving a golden opportunity to Norner to take a deep dive in the development of sustainable lightweight materials and self-reinforced composites and will allow for spreading this competence also out of the consortium."
In your opinion, what degree of acceptance could REVOLUTION results in the Automotive field?
"The car industry is moving into the sustainability and circularity issues in plastics. This movement will be broader with the new EU End-of-life vehicles directive, which is under final shape up. Considering the high demands on OEMs (Original Equipment Manufacture) it is expected that all the outcomes from REVOLUTION will be of high relevance for the consortium partners and also in general to the industry as there is a thorough plan for the exploitation of results-driven from the project."
In a highly regulated EU market, the legislation towards improving the sustainability of cars, in the beginning only focusing on lightweight, is developing towards requirements also on the sustainability and circularity of plastics.

Carlos Barreto