REVOLUTION at GACS EXPO 2023.
The Global Automative Components and Suppliers (GACS) Expo 2023
December 5-7th | Stuttgart, Germany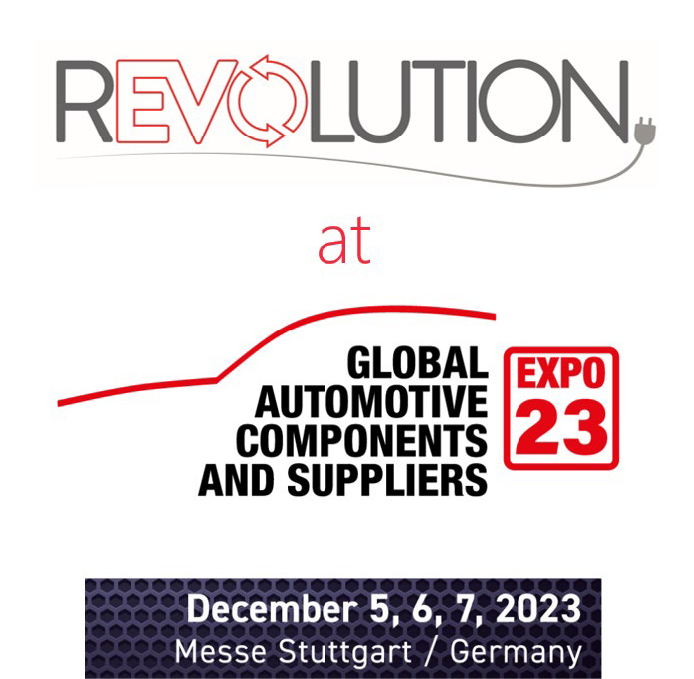 REVOLUTION project will be participating at the GACS Expo, sharing its lightweighting materials and technologies that aim to maximize the Electric Vehicles range and End-of-Life Vehicle Recovery through optimization of recycled plastics and advanced light materials.

This annual event, the GACS Expo 2023, is a globally renowned automotive exhibition that features cutting-edge manufacturing expertise from across the world. From demonstrating innovative technologies and high-end electronic components, to information on suppliers and new supply chain solutions, the seminal event unites engineers, buyers and manufacturers worldwide under one roof.

The automotive exhibition, therefore, serves as the ideal platform to showcase REVOLUTION's new technologies, innovations and manufacturing methods to create lightweight, sustainable and efficient materials for EVs.

By integrating considerations of eco-design and employing end-of-life solutions, REVOLUTION is actively facing the challenges hindering the use of recycled materials, but more broadly, including the widespread adoption of circular economy principles in the automotive industry. This means re-formulating the supply chains of the future, special topic represented at the GACS Expo 2023.
Save the date and stay tuned for updates!