Dr. Nazim Kemal Ure obtained his Ph.D. degree in Aerospace Engineering from Massachusetts Institute of Technology (MIT) in 2015, and obtained his M.Sc. and B.Sc. degrees from Istanbul Technical University (ITU) in 2010 and 2008. Dr. Ure is currently an Associate Professor at Istanbul Technical University, Department of Artificial Intelligence and Data Engineering. Dr. Ure also serves as the Vice Dean of Research at ITU and Vice Director of ITU Artificial Intelligence and Data Science Applied Research Center (ITU AI).
His main research interests are applications of deep learning and deep reinforcement learning for autonomous systems, large scale optimization, and development of high performance guidance navigation and control algorithms. Dr. Ure is a Marie-Sklodowska Curie fellow and has overseen several university-industry collaboration projects with companies such as Boeing, NASA, General Electric, AVL, Turkish Airlines, Turkish Aerospace Industries and Aselsan. Dr. Ure is a member of IEEE Technical Committee on Intelligent Control. Beside his academic duties, Dr. Ure holds the positions of co-founder and director of AI at Eatron Technologies.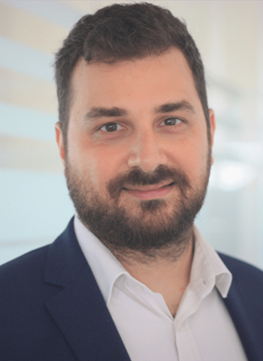 Hello Professor Ure, nice to meet with you, and thanks for your time. Our first question is: How did you get into the field of AI? Which are the key points to delivering these products to the market?
"Thanks, nice to meet you as well. My background is actually in dynamical systems and control, I was mainly involved in developing autopilot algorithms for unmanned aircraft during my undergrad and Masters. I was introduced to artificial intelligence while I was doing my PhD at MIT in 2010, where I worked on developing reinforcement learning algorithms for swarms of autonomous systems. I have been fascinated by AI since then, and when I became a professor I focused my research group work mainly on AI projects. Me and my group at Istanbul Technical University have been involved with more than 20 AI-focused industry-university collaborations between 2015-2022. We mainly do work in the area of decision-making under uncertainty and data-driven optimization.
I think the key point in delivering these products to the market is having a very deep understanding of the underlying problem and data availability for that particular task. Although most AI algorithms look domain-agnostic on the surface, the true potential of an AI product is only unlocked when you have a very thorough understanding of problem requirements, the desired input/output structure of the AI model and how domain experts solve the target task manually. Once that is done, it really boils down to constructing a robust data pipeline and a continual learning environment where the product gets better as it is used more."
From your experience, what will be the success of this technology in the market?
"In several sectors, we are already seeing huge successes. Autonomous driving is getting closer to becoming a reality every year. Data-driven internet tasks such as automated translation, image search and spam filtering have never performed better. That being said, there is still a lot of untapped potential in developing AI products that are beneficial to enterprises, such as the manufacturing and energy sectors. I believe AI can make the operations in these sectors much more efficient by improving the accuracy of forecasts and cutting down costs by eliminating redundant actions. It is very similar to how classical industry was revolutionized by the introduction of robots and automation. AI is the next step in the evolution of automation."
According to your point of view, how can REVOLUTION create impact for AI industry? And, how can REVOLUTION more widely exploit its AI solutions in different fields?
"I believe REVOLUTION has a unique approach in implementing AI in manufacturing applications. Most existing projects focus on putting AI to use in predicting produced part quality or similar tasks, whereas REVOLUTION tries to address the root of the problem by optimizing the recycled material input. I believe the methodologies developed by REVOLUTION has a great potential in increasing the efficiency of usage of recyclable materials and reducing the weight of the produced parts. These performance metrics are especially critical for electric vehicles. I believe any manufacturing application can benefit from these approaches."
Finally, what will be the impact of AI on the polymer processing and automotive industry sectors?
"I think the most critical impact will be an overall increase in the efficiency of the manufacturing processes and a decrease of operational costs."